Hi Coffee Friends!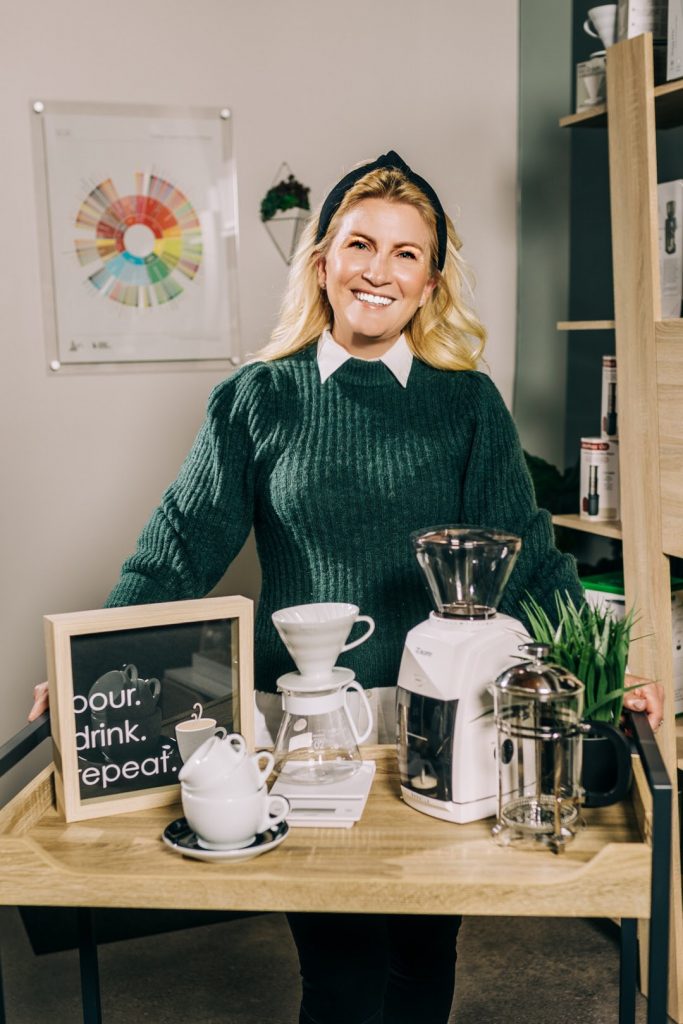 We have been talking a great deal about focusing on the good and happy things around us in the world lately, looking for silver linings and such. Rather than focus on what options are more limited, we can alternately choose to focus on the cool things we now have more time for, like learning about coffee! One of our big plans that was somewhat derailed in 2020 was to do interactive, "hands-on," manual coffee brewing classes in the shop, (which was more or less an excuse to hang out with our favorite regulars and drink awesome coffee). While we obviously cannot do classes currently, we want all of our coffee friends to be prepared to brew anything they can dream up at home!
At-Home Coffee Bar DIY Kit:
Grinder
A good grinder will make a more even, consistent grind, hence providing a more even extraction of the coffee. See more here on our Grinder FAQ blog about how to choose the right grinder for your preferred brewing method.
Scale
The proper "dose" for any preparation is top priority. Whether it's measuring for espresso or for your perfect pour over, a good scale and knowing how to use it is a barista's most valuable tool.
Brewer
So. Many. Options. This choice is very personal, and some methods are better suited to some coffees than others. Traditionally, pour-over is great for most anything, but shines with delicate single-origin coffees. We are huge fans of the Fellow award-winning kettles for their beauty, balance and quick heating for pour-over. French press lovers tend to gravitate towards darker roasts. Aeropress is awesome to make coffee at home, or for travel. While the Technivorm hand-crafted, Dutch, drip brewers with actual copper mechanisms are an elevated choice for filtered drip coffee.
Style
Here's where it really can get fun! Shelf, cart, traditional kitchen counter, minimal, matte white, all black…expressing your personal style plus good taste in coffee is a DIY project we can all enjoy with spending more time at home.
---
Here is what you need to start!