The holiday season is fast approaching, and what better way to embrace the festive spirit than with the scent of Christmas in the comfort of your home? Introducing Coroco's Coffee Peppermint Mocha candle, locally crafted by Vuur Lont Candle Co. These hand-poured soy wax candles offer an unparalleled experience of scent and sophistication, inspired by Coroco's Peppermint White Mocha latte, making them the perfect gift for the coffee aficionado or anyone eager to infuse their space with the cozy ambiance of the holidays.
Crafted with care and precision, these candles are more than just an aromatic experience; they embody sustainability and natural goodness. Made with clean-burning soy wax and cotton wicks, they ensure a longer, cleaner burn, free from harmful toxins. Packaged in recyclable containers, these candles are not only a delight for the nose but also for the environmentally conscious.
The aroma is reminiscent of a comforting mug of peppermint mocha latte, perfect for those who adore the rich, creamy fragrance of coffee with a hint of invigorating peppermint. Whether you're sipping your favorite brew or enjoying a quiet evening by the fire, this candle brings the essence of the holidays into your living space.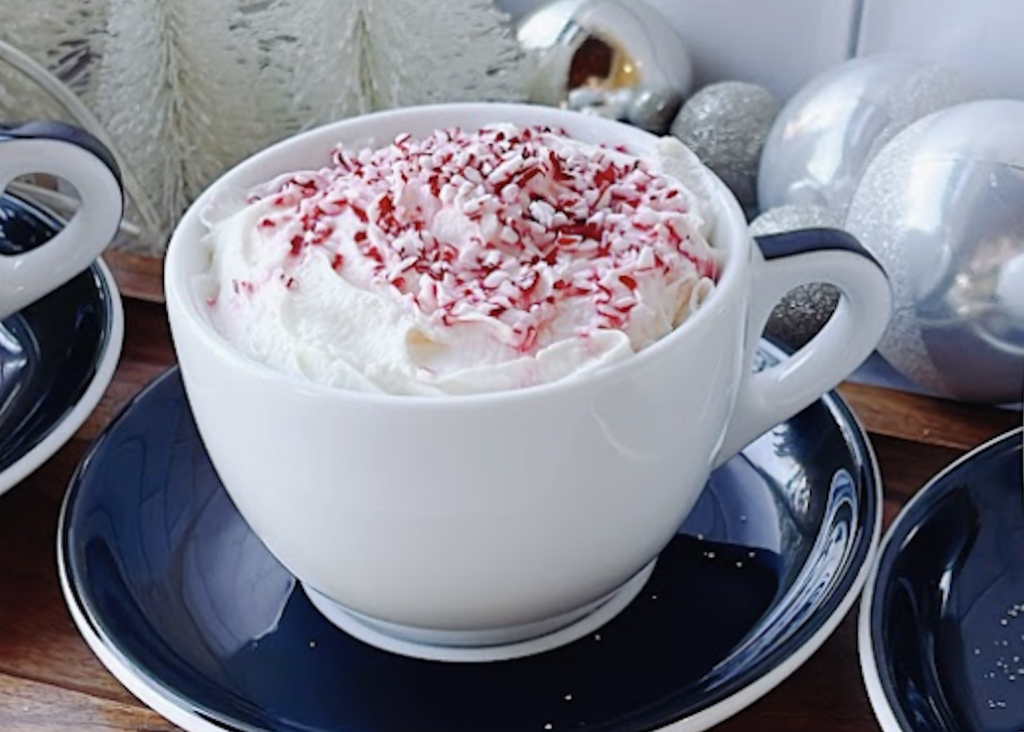 Embrace the season and give the gift of ambiance and aroma with Coroco's Coffee Peppermint Mocha Latte candle. Make your home smell like Christmas, inviting warmth and cheer this holiday season.