A Guest Blog By Chef Rudy Galindo
This week, we're so excited to have Chef Rudy Galindo join us as our Guest Blogger! Chef Rudy has been a local, private chef in Northern Illinois since 2015, and is a 2002 graduate of the Cooking Hospitality Institute of Chicago. He approaches food in three ways: flavor, technique, and artistry – which he believes is the perfect combination to let food entice all of the senses. He's the author of Comfort Rustic Recipes, and enjoys sharing his love of elevated comfort foods and the farm-to-table food experience with his clients across Northern Illinois.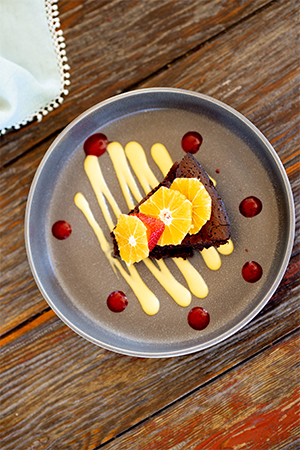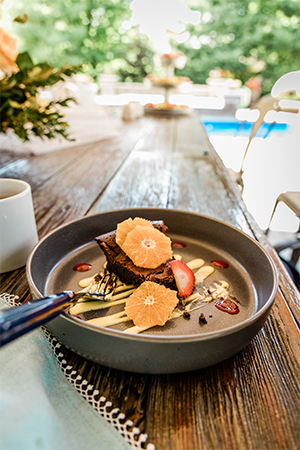 When it comes to desserts, the idea of dessert and coffee always go together. Just like wine, there's usually always the perfect pairing of a coffee to a dessert…but many people don't think about how you might be able to put the coffee you love into the dessert! Karen and I had a long chat about how we might be able to develop a recipe that gives so many their two favorite things: dessert and coffee!
My new Flourless Torte with Interlude Coffee™ Espressivo just might be our new favorite dessert. Try it at home, and let us know if you love it as much as we do!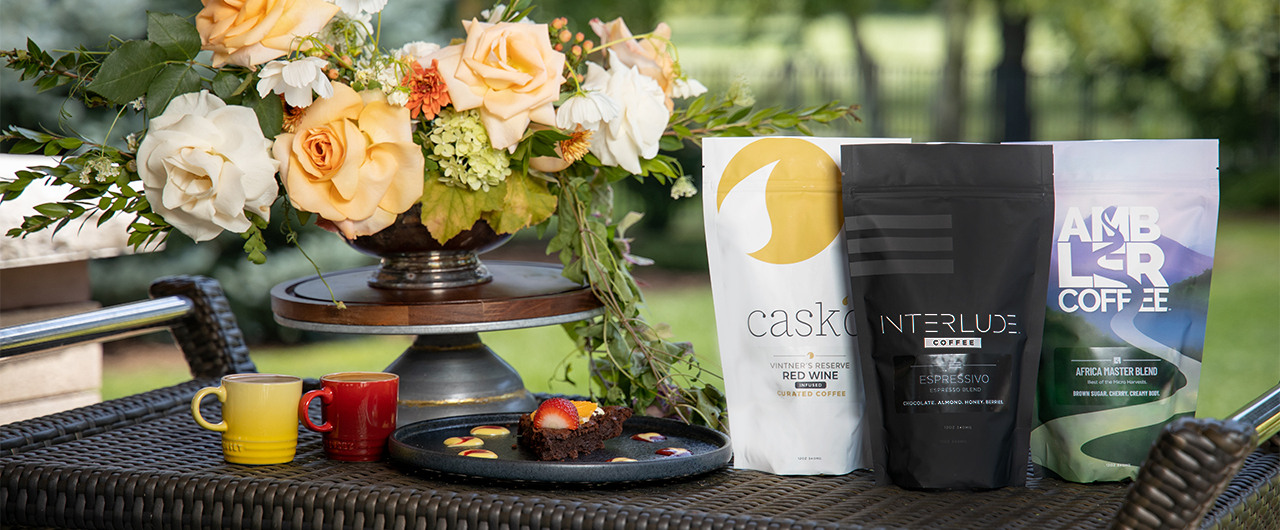 Combine these three ingredients in a double boiler and melt.
Then, pull together the following ingredients and preheat your oven to 325℉:
6 Whole Eggs
1/2 c. Sugar
Pinch of salt
Beat eggs into the sugar until smooth. Fold in the melted chocolate, butter and coffee mixture.
Place the mixture in a torte pan or cake pan and bake at 325℉ for 35 – 40 minutes.
Top with strawberries or other fruit and enjoy!